Good news! DOING latest waste oil distillation plant was delivered to Mexico on February 16,2023.
The customer in Mexico is planning to dispose of waste engine/motor oil to diesel for sale, for further to solve the local pollution problem. After many consultations, factory inspections, and comparison of manufacturers, the customer finally decided to cooperate with us. After the factory received the order, our DOING factory's workers speed up the production as required and delivers the 14t/d waste oil distillation plant on time.
Details of DOING 14T/D Waste oil Distillation Plant to Mexico: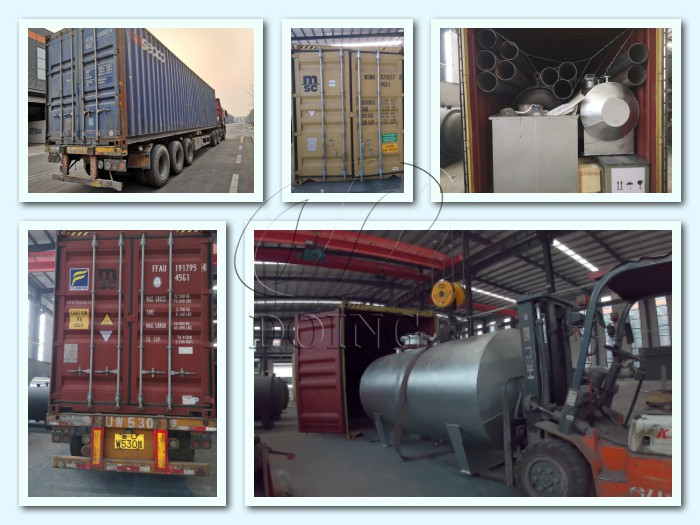 The 14T/D waste oil distillation plant was delivered to Mexico

Location: Mexico;
Model and capacity: 14t/d;
Raw material to process: waste engine/motor/pyrolysis oil;
Required final product: Diesel, asphalt;
Configuration: standard configuration with catalytic tower and manifold;
Shipping date: February 16, 2023;
Estimated arrival date: March 20 to Guadalajara, Mexico.
If you are also interested in waste oil distillation plant business or are considering installing waste oil distillation plant at your site. Please contact us and get a free quote. Henan DOING, as a professional waste oil distillation plant manufacturer and supplier in China, we will provide you with advanced technology, suitable solutions, high-quality products and perfect services.