On May 10, 2023, a Canadian customer successfully purchased a set of 3TPD waste oil refinery plant from DOING.
The Canadian customer is our regular customer, who bought a set of oil sludge pyrolysis plant from DOING before. The reason for the Canadian customer purchasing the waste oil refinery plant this time is due to the customer's strong need for the waste oil refinery plant. On the one hand, it can fully utilize the pyrolysis oil from the oil sludge pyrolysis plant to obtain more profits. On the other hand, in the last cooperation, DOING provided high cost-effective procurement and transportation solutions for the Canadian customer, which saved enough funds to purchase the waste oil refinery plant.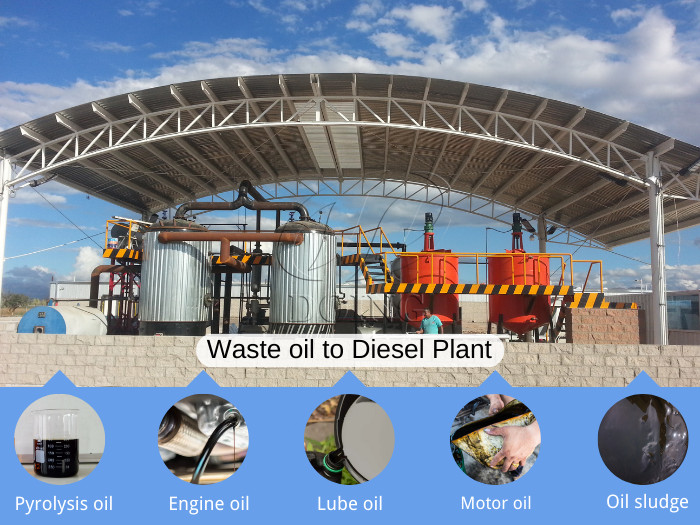 DOING waste oil refinery plant for sale

In the previous communication process, the Canadian customer established a high level of trust and deep friendship with DOING. From the formulation of the purchasing plan to the most suitable shipping solution, we demonstrate professionalism and sincerity to our customer, and finally the Canadian customer purchased a set of 3TPD waste oil refinery plant successfully from DOING.
After signing the contract with the Canadian customer, DOING quickly issued an order notice to the factory, asking the relevant departments to purchase related equipment parts and raw materials to make full preparations for the manufacturing of the waste oil refinery plant. About two months later, the waste oil refinery plant will be shipped to the port designated by the Canadian customer.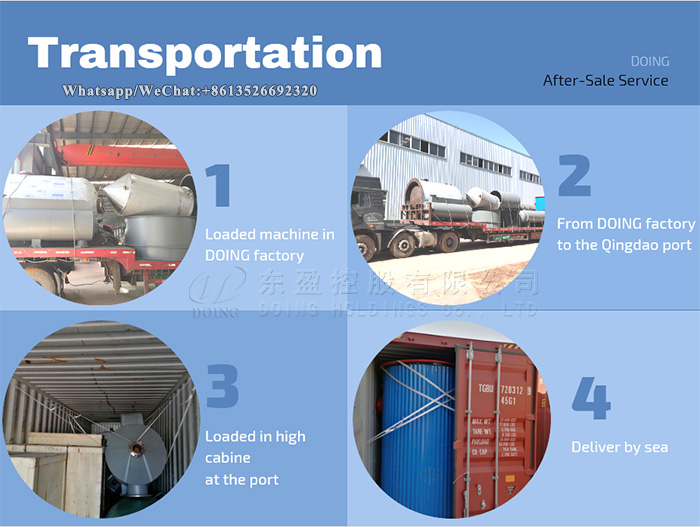 Waste oil refinery plant delivery process
DOING owns a professional technical team to provide full services for the customers, such as installation guidance, operating training, etc. If you are interested in carrying out similar waste oil refinery plant projects, just feel free to contact us!