Waste oil distillation plant project installed in Malaysia
In April 2019, DOING's newly designed 5T waste oil distillation plant was successfully installed in Malaysia. The customer had been troubled for two or three years by the disposal of waste oil. It wasn't until he bought and installed the waste oil distillation plant that he smiled again.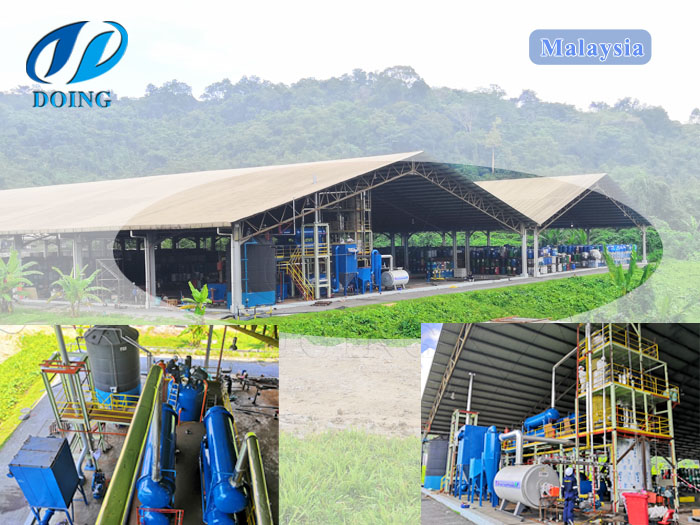 DOING's newly designed waste oil distillation plant was successfully installed in Malaysia
Before coming to DOING company for investigation, he had a certain understanding of the waste oil distillation project. In conversation with him, we know that he has his own garbage disposal project, which can collect a large number of waste oil, and in his company have some of the transport trucks and some equipment to the rubbish treatment, but these devices need to consume large amounts of diesel. As we all know, diesel prices have been high, just buying diesel is also a lot of spending for him every day. So he wanted to convert waste oil into diesel that could be used in these vehicles.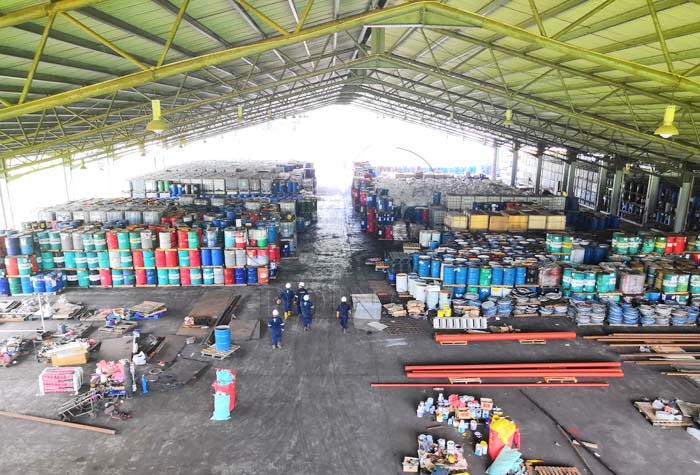 A large amount of waste oil collected by Malaysian customer
He was very excited when he knew that our waste oil distillation plant can help him realize this idea. If he could do this project, he would not only solve the problem of waste oil, but also save a lot of money by producing diesel oil for transportation trucks and waste treatment equipment. With these factors in mind, he told us, he began researching ways to recycle waste oil into diesel, but never found a device that satisfied him. So he's been investigating the project.
Malaysia customer for waste oil to diesel project have some understanding, and going to buy a equipment for chemical treatment of waste oil. In the DOING's project manager explained to him the potential problems of this method: Such as chemical processing will produce more dangerous waste; Some of the use of chemicals has a strong corrosive; They will be strictly limited in terms of transport and purchase, etc.. He hesitated because he has no better solution to these practical problems.
Just when he thought his hopes would be dashed again, our project manager recommended to him DOING's newly designed catalytic distillation plant for waste oil. This is the newly developed treatment scheme of DOING company, which uses solid catalyst to realize fractionation of waste oil, and the working process is pollution-free and more efficient. The resulting diesel is clear, yellowish and close to standard diesel, and can be used directly in transport trucks and waste disposal equipment.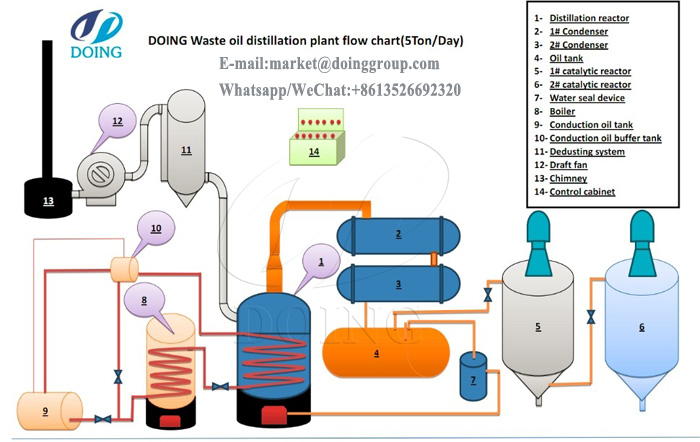 The working process of waste oil distillation plant
The Malaysian client was a little skeptical about the new design catalytic distillation plant and returned to Malaysia after the conversation. After a period of consideration and investigation, he confirmed the order with us for one set waste oil distillation plant with the capacity of 5 tons.
DOING company completed the production of the waste oil distillation plant on schedule and shipped the equipment from Qingdao port to Malaysia. At present, this 5 tons of waste oil distillation plant has been successfully installed and started normal operation. Below are the pictures of installation and operation that the Malaysian customer feedback to us after the installation of the distillation plant. It can process 5 tons of waste oil per day, resulting in 4-4.5 tons of diesel. At the same time, part of the asphalt will be generated and can be sold directly.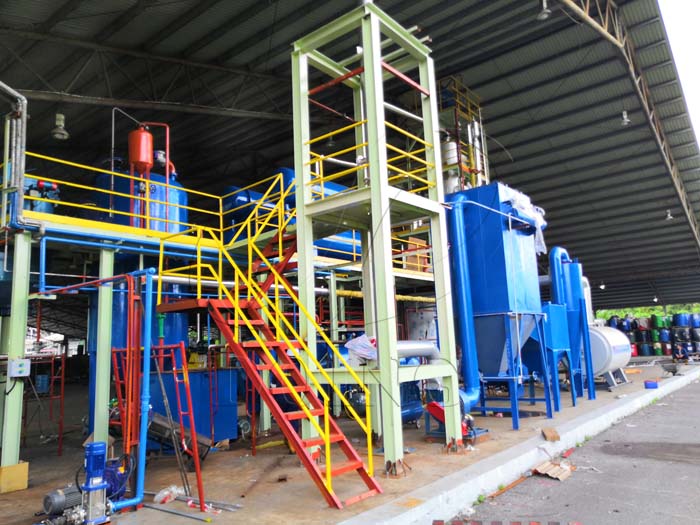 Installation and operation of 5T waste oil distillation plant
Malaysian client also spoke highly of our installation engineers, saying that their installation technology was special and professional, and they were very responsible for their work. At last, he said that he was very happy to cooperate with us. If his any friends need this device, he would recommend it to them.
Thank our Malaysian client very much for the trust and support for our DOING company. We will continue to devote ourselves to the research, development and manufacturing of machinery to provide our customers with more economical and environmentally friendly equipment.