What can waste oil be used for?
The waste oil that we often talk about includes black and heavy oil, tire/plastic pyrolysis oil, waste engine oil, crude oil, etc. Waste oil is a kind of pollutant, because it can cause great pollution to the natural soil and water. At the same time, waste oil is also a recyclable energy source. So many countries are looking for good solutions to deal with waste oil. An environmentally friendly and economical way to dispose of waste oil is to refine and reuse the waste oil.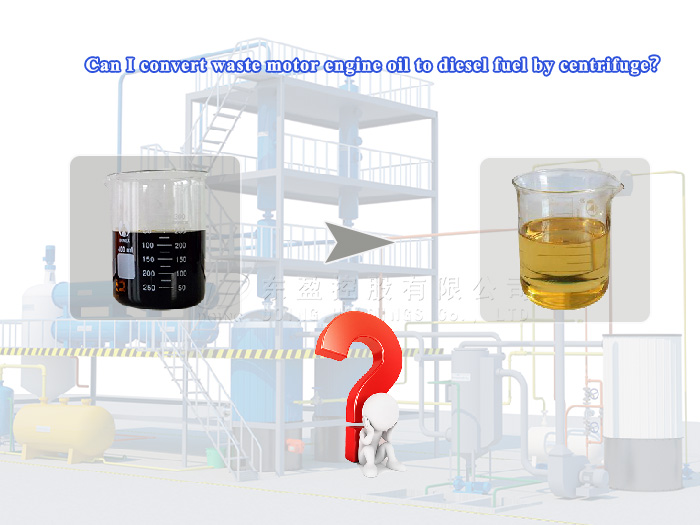 Waste oil distillatioin machine
Doing Group waste oil distillation machine can refine all kinds of waste oil into clean, bright-colored diesel. The entire refining process of the waste oil distillation machine includes high-temperature distillation, circulating water cooling, catalyst deodorization and clay decolorization. The distillation residue can be used for asphalt paving or sold directly to an asphalt refinery for further refining. Next, let us look at the use of final diesel.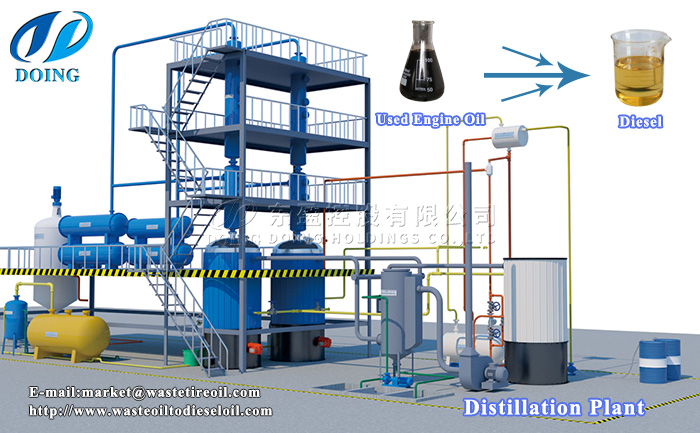 Waste oil distillatioin machine
1. The diesel can be used in diesel combustion engines, generators, heavy machinery and agricultural machinery instead of standard diesel.
2. This diesel is non-standard, which cannot be used directly on cars. If you want to use it on cars, you need to mix it with standard diesel.
3. The diesel can be used as fuel for trucks, tractors, mining machinery, generators, boiler plants, etc. This diesel has good market prospects in African and South American countries.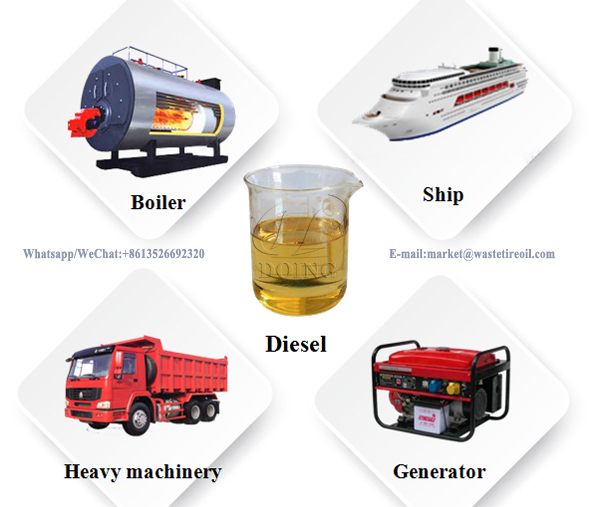 Application of diesel
The diesel refined by the standard waste oil distillation machine refining system is brown yellow. If customers want to get brighter color diesel, our waste oil distillation machine has the diesel further purification system, which can further purify the diesel into light yellow diesel.
In general, as long as we use reasonable methods to dispose of waste oil, we can not only protect the environment, but also apply waste oil to all aspects. Doing Group waste oil distillation machine has passed the European and American environmental standards and we have installed equipment in more than 90 countries around the world. If you want to know more information about waste oil distillation machine, welcome to consult us.