Congratulations! On March 20, 2023, our Ghanaian customer ordered a set of 2TPD pyrolysis machine from Henan Doing Company to produce plastic pyrolysis oil.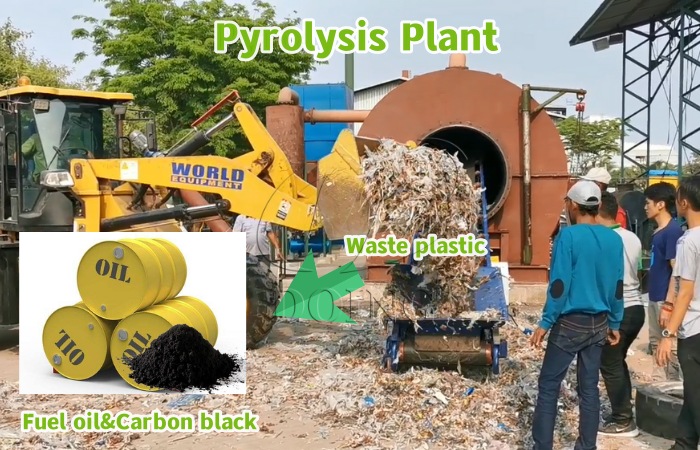 DOING waste plastic to oil pyrolysis machine project

This Ghanaian customer has his own waste oil distillation machine, which can recycle waste engine/motor oil and pyrolysis oil into diesel fuel. In order to broaden the raw material collection way and the profit margin, he decided to make full use of the cheap plastic wastes in local areas and produce the pyrolysis oil himself. So he contacted Henan Doing Company for advice about choosing suitable pyrolysis machine.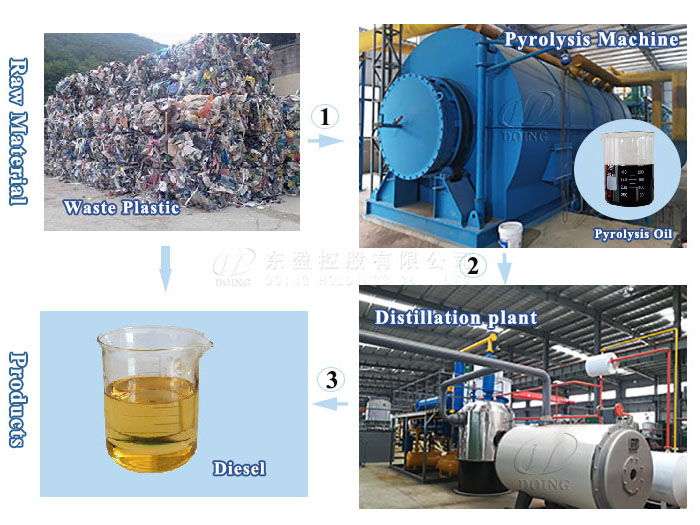 Waste plastic to diesel fuel processing process

Combined with the customer's needs and budget range, our customer service manager recommended a 2TPD batch pyrolysis machine solution and offered favorable quotations. The investment cost of this kind of small scale pyrolysis machine is relatively low, it is very friendly to novices in the cracking industry, and it is easy to install and handle. Finally, the Ghanaian customer paid the order for 2TPD waste plastic pyrolysis machine.
If you are also looking for favorable prices of pyrolysis machines for sale, welcome to contact Henan Doing Company for inquiries. We can customize suitable scale of pyrolysis machines from the capacity from 100KG to 50+TPD for you.