Answer: Pyrolysis oil can be refined and pyrolysis oil refinery machine can refine it.
With the rise of oil prices, more and more people have begun to look for fuel alternatives. Pyrolysis oil is one. As we all know, pyrolysis oil is a kind of heavy oil, only could be used as heating fuel in the cement, steel and brick factories, as energy fuels for the boiler, generators, etc. So in order to expand the applications of the pyrolysis oil, more customers chose to refine pyrolysis oil to diesel with pyrolysis oil refinery machine.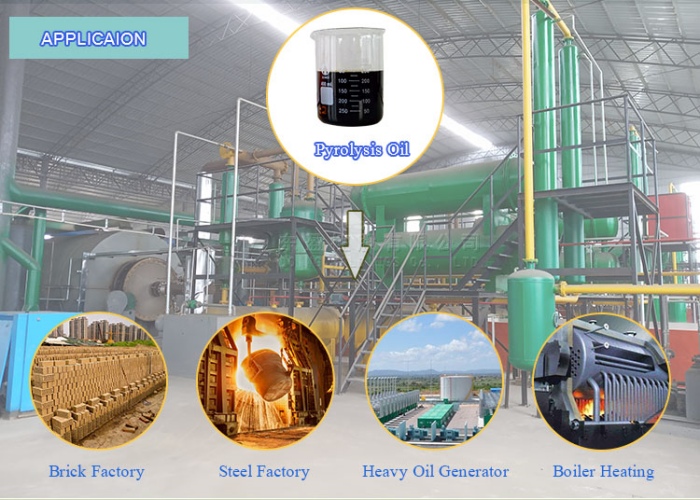 Applications of pyrolysis oil

Pyrolysis oil refinery machine, also called waste oil distillation machine, which is specially designed for refining black and heavy tire plastic pyrolysis oil, waste motor engine oil, crude oil, etc. to diesel. The whole refining process includes distillation, cooling, decoloring and deodoring. The obtained diesel could be used in big trucks, crane machines, tractors, ships, agricultural machinery and generators, etc.
Over the past thirteen years, DOING Group has been committed to researching pyrolysis oil refinery technology to meet the different clients' requirements. Now we have two types of the pyrolysis oil refinery plant for your reference: the common type and the new design types: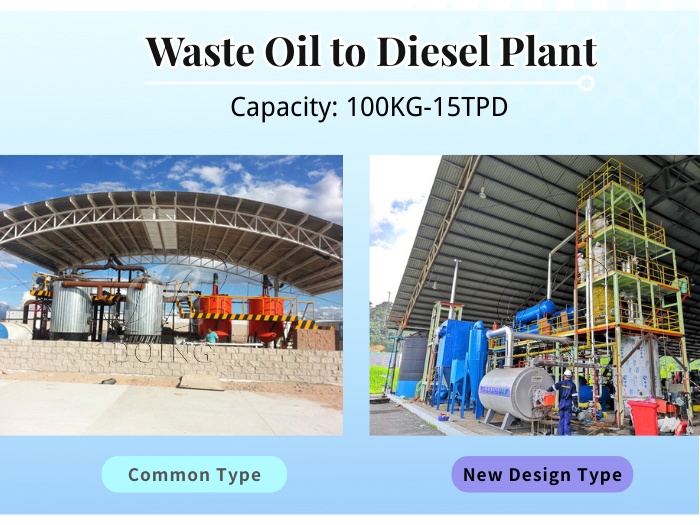 Two types of DOING pyrolysis oil refinery plant

The common design pyrolysis oil refinery plant needs to use acid and alkali as the catalyst, so for those clients who can buy acid and alkali easily and cheaply, this type is a better choice. In addition, this type also has the skid-mounted type with the capacity of 100KG and 500KG, which is easy to operate and needs rather fewer investment.
But for some clients, it's not easy to get acid and alkali from the local market, or if the cost of the acid and alkali catalyst is too high, then they will prefer the new design pyrolysis oil refinery machine.
The new design pyrolysis oil refinery machine is developed independently by our engineers, which puts the catalyst tower on the reactor directly. After the oil gas goes through the reactor and catalyst tower, it will become diesel oil gas directly, and after going through the cooling system, we can get diesel directly, which is easier to operate and saves much operation work and labor costs.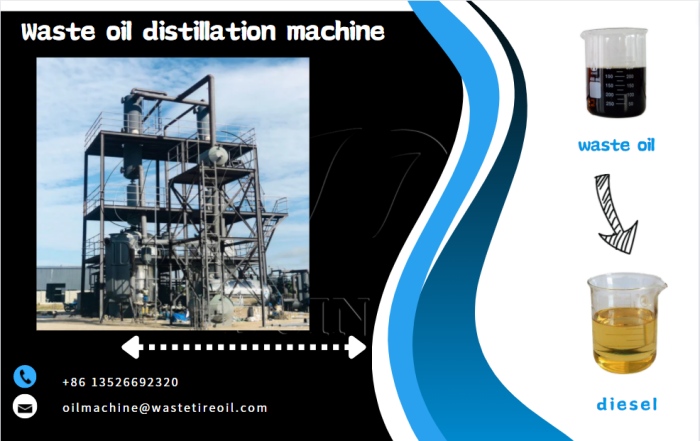 DOING pyrolysis oil refinery machine for sale

Of course, the equipped solid catalyst is also researched by our engineers and you can buy it from our company directly, which will provide you with greater convenience.
Both these two types of pyrolysis oil refinery machine can refine pyrolysis oil to good quality diesel with a high oil yield between 75% and 85%. So you can select a suitable pyrolysis oil refinery machine based on your requirements.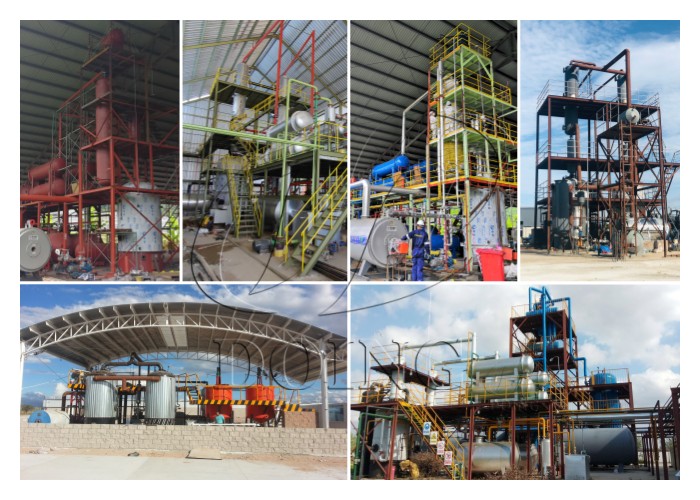 Project cases of DOING Ppyrolysis oil refinery machines

DOING pyrolysis oil refinery machine hot sales in Ghana, Malaysia, Colombia, Indonesia, China, South Africa, Mexico, Italy, etc. If you also have pyrolysis oil or other waste oils to refine, welcome to contact us, our sales manager will share more details or project cases information with you.